Jesus, Mary and John
Near the cross of Jesus stood his mother, his mother's sister, Mary the wife of Clopas, and Mary Magdalene. When Jesus saw his mother there, and the disciple whom he loved standing nearby, he said to his mother, 'Dear woman, here is your son,' and to the disciple, 'Here is your mother.' From that time on, this disciple took her into his home." (John 19:25-27)

I am standing with Mary, the mother of Jesus, we can barely speak so deep is our anguish. Tears course in rivulets down our faces. Jesus, sweet Jesus, just entrusted his mother to John. The tenderness of this kindness during His excruciating agony makes our pain even more intense. Oh, how He loves; even now, oh, how He loves. We grip each other, barely able to stand. John holds Mary up, her mother's heart pierced and broken. I stand on the other side of her, and Mary the wife of Clopas stands with me. Gazing up at Jesus in despair, we are almost unable to bear the sight of His suffering.

Mocked, scorned, nailed to the Cross

How is it that just days ago, people were lining the streets, waving palm branches, crying out, "Blessed is He who comes in the name of the Lord!"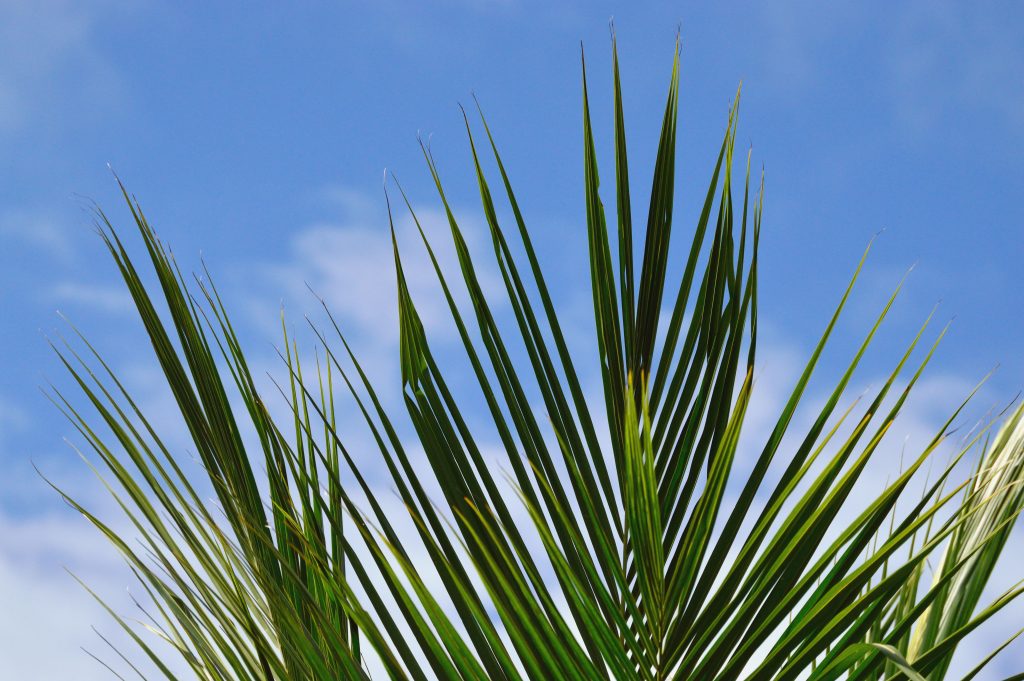 The humiliation and brutality He has born – the blood streaming down His face as they jammed that crown of thorns on His head. The scourging – what horror there.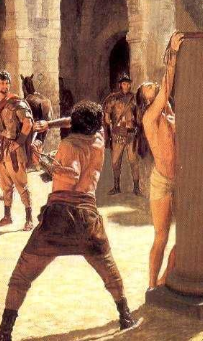 My whole body aches, my insides twist, screaming with the hurt I have seen Him endure. The lashes, the stripes they laid across His back, His front. Now, the nails in His hands and feet, the thud of the Cross as they mercilessly dropped it in the hole. My Jesus, my Jesus.

He set my free from my torment. Demons screaming in my ears, I, finding no rest anywhere. Yet He freed me.

How can this be so? How can He be dying? I clutch Mary closer, our tears mingle. This day, this terrible day.
Darkness falls.

Darkness

It was now about noon, and darkness came over the whole land until three in the afternoon, for the sun stopped shining. And the curtain of the temple was torn in two. Jesus called out with a loud, "Father, into your hands I commit my spirit." When he had said this, he breathed his last. (Luke 23: 44-46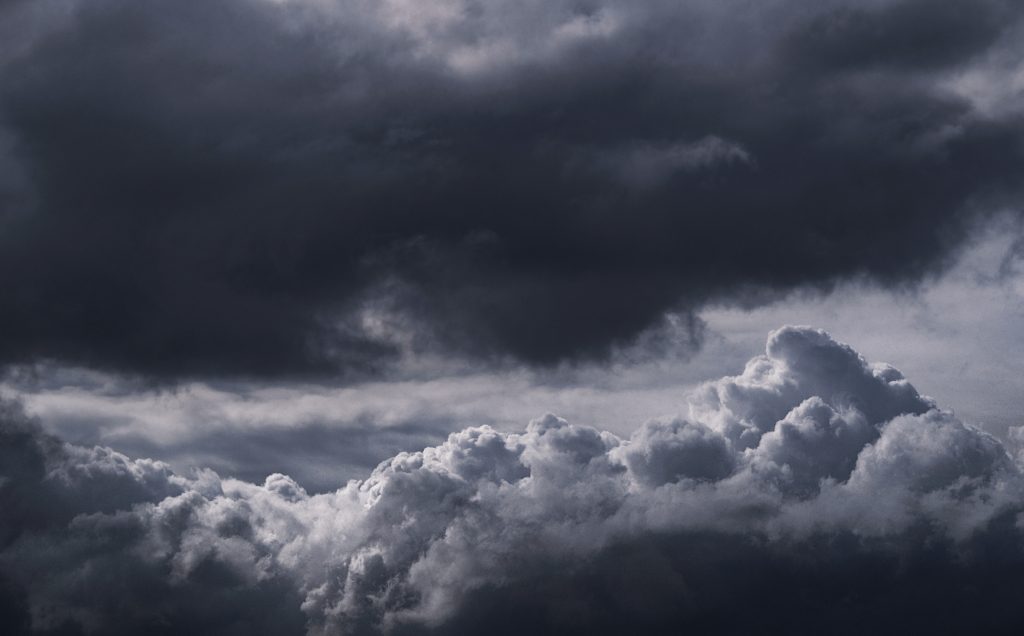 We gasp, wail, go to the cross. Mary, His mother touches His feet. What is she thinking? Is she remembering those tiny newborn feet, kissing those tiny toes, tickling them? Does she remember Him wobbling, standing and finally walking? Then growing, tearing around – playing with His friends? Does she remember the day He got lost on the way to Jerusalem, twelve year-old feet wandering off the path?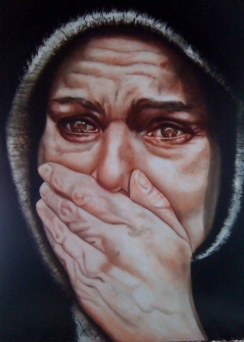 Mourning

Her tears rain like water over His feet. Can her tears wash off the blood? We mourn, keening into the darkness that has fallen over the earth. The whole earth mourns with us.

What has happened here? We thought… what did we think???
Hope?

Finally, we had hope, purpose.

Why, why, are You gone???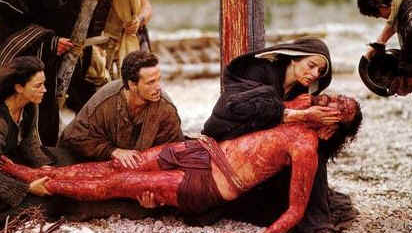 You are dead.

And hope has died too