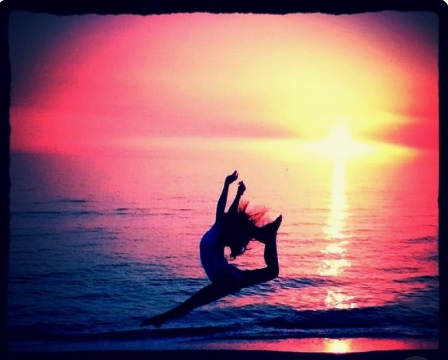 "Now faith is the substance of things hoped for, the evidence of things not seen." Hebrew 11:1

Faith is intangible, it is a statement of belief. Merriam-Webster dictionary defines faith this way:
-1a: allegiance to duty or a person: loyalty b: (1): fidelity to one's promises (2): sincerity of intentions 2a: (1): belief and trust in and loyalty to God (2): belief in the traditional doctrines of a religion b: (1): a firm belief in something for which there is no proof (2): complete trust 3: something that is believed especially with strong conviction; especially: a system of religious beliefs
What is "substance" – looking up this word I narrowed the definition to reflect the question we are asking: 1a: essential nature: an essence b: a fundamental or characteristic part2 a: ultimate reality that underlies all outward manifestations and change b: practical importance: meaning, usefulness.
So this is the definition of faith I put together:
Faith is an allegiance, a loyalty, a belief and trust in God, a firm belief in something for which there is no proof. It is the substance – the essential nature, or characteristic part, the ultimate reality that underlies all outward manifestations and change of things hoped for. It is of practical importance, meaning and usefulness.

And here's the thing, Hebrews 11: 6 says: "And without faith, it is impossible to please him, for whoever would draw near to God must believe that he exists and that he rewards those who seek him."
The heart of the matter is this, pleasing God takes faith, and faith involves trust, and if we want to be close to God, we need to believe he exists. This belief is rewarded by the seeker.
The whole eleventh chapter of Hebrews is a "hall of faith." It is story after story of those who believed had faith and received what they believed. But here's the rub, the end of chapter eleven cites those who did not receive what they believed for, in fact, quite the opposite.
Hebrews 11:35-40But others were tortured, refusing to turn from God in order to be set free. They placed their hope in a better life after the resurrection. Some were jeered at, and their backs were cut open with whips. Others were chained in prisons. Some died by stoning, some were sawed in half, and others were killed with the sword. Some went about wearing skins of sheep and goats, destitute and oppressed and mistreated. They were too good for this world, wandering over deserts and mountains, hiding in caves and holes in the ground. All these people earned a good reputation because of their faith, yet none of them received all that God had promised. For God had something better in mind for us, so that they would not reach perfection without us.
So what's the point? Why the heartbreak? We prayed, and what we asked for didn't take place. It can devastate, be heart-rending, we, not prepared for a no or for the wait, we grieve, get angry. There are many levels to look at here: free-will – each person can choose good or ill and those choices fan out, effecting all of us; a fallen, imperfect world – sickness, disease, death, sorrow, tragedy, and wild weather are all inherent in our fall from Eden. Timing – the when, where, how – there is a reason for the delay which we cannot possibly know; the character of God – His thoughts are not our thoughts nor His ways our ways. And God is not a Cosmic Genie – set to perform "magic" upon demand.

But what if the answer is also something else entirely? What if it is God Himself, He, the reward – who He is, in His complete Mystery and Sovereignty and Incomprehensibility?
Somehow, He gives us Himself. Could that mean something to us? Could it help us in a strange and utterly unexpected way? Could that be enough.? Maybe not, I don't know, perhaps sometimes the loss and disappointment are so grievous that there seems to be no mitigation. And it makes little sense to us.
Yet, in all this too, there comes a knowing, very much believing God weeps with us in our crushing disappointments, in our griefs and our sorrows.
And, God says, "You will seek me and find me when you seek me with all your heart." Jer. 29:13
If the reward is God Himself, then I want to seek Him.
Though sometimes I am utterly baffled and despairing; I want Him in all of His fullness, in all of His mercy, grace, justice, love and tenderheartedness.
I want Him in His power, majesty and in His faithfulness. I want Him too, in His wrath and His righteousness, to right the wrongs beyond description. I want Him in His Omnipresence, His Omnipotence, His forgiveness full and free, in His completeness.
I want Him, the Good Shepherd, the Way, the Truth, the Life. I want Him, the Comforter, the Sustainer, the Creator. I want Him, my Rock, my Refuge, my Strong Tower.

Faith, tiny as a mustard seed though it may be, faith, the shield that flings back the devil's arrows.
Faith. In. God. Faith.

Here I stand, I hold the shield of faith. I can do nothing else.
And this simple prayer: "Lord, I believe, help my unbelief."
"On Christ the solid Rock I stand, all other ground is sinking sand, all other ground is sinking sand, all other ground is sinking sand."