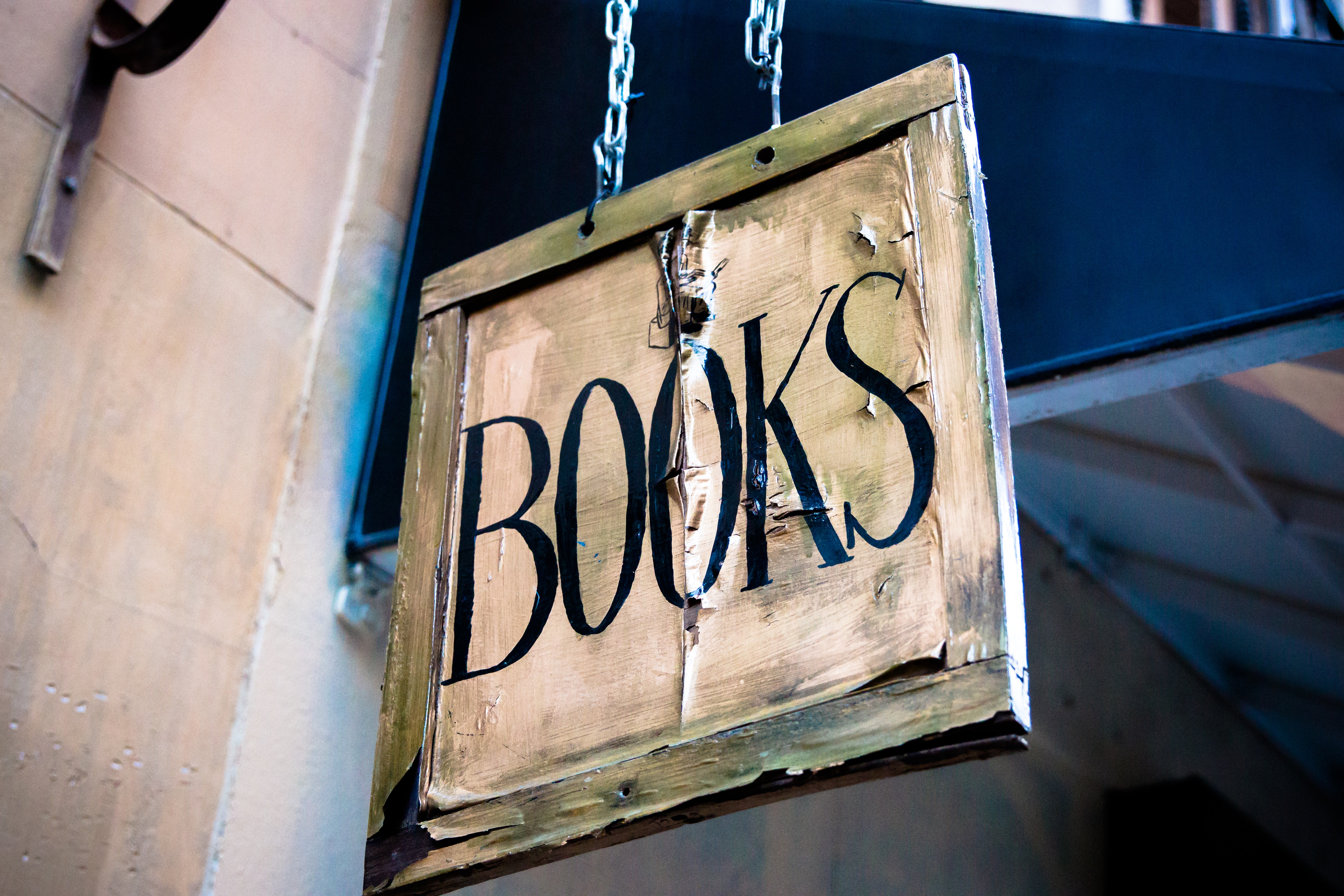 Here are reviews of some of the books I've been reading. I'd love to hear what you are reading. Let me know in the comments below.
How the Light gets In: (Chief Inspector Armand Gamache #9) – by Louise Penny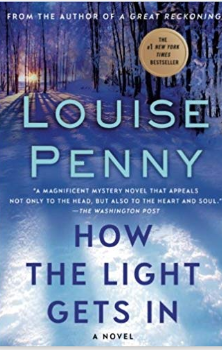 I cannot say enough positive things about Penny's series. They are gripping nail-biters, full of amazing insights into human nature. In her books, I find myself grabbing a book flag to tag a statement Penny makes. Her shrewd comments are profound and often make you stop and think.
As the series continues we watch the character development of those have we come to know and love. This adds a depth of richness to the books.
Book # 9, is by far my favourite in the series. She takes us on a breathtaking ride of betrayal, of loss, of longing, and of hope for renewal. Gamache's reputation is destroyed by ruthless enemies. Jean-Guy Beauvoir, his second in command and close friend becomes trapped in addiction. And he deserts Gamache. So, the journey in this book is gripping and powerful.
It was riveting and suspenseful. By the end of the book, I was spent, emotionally exhausted, and ultimately, deeply satisfied! 5/5
The Gown: A novel of the Royal Wedding – by Jennifer Robson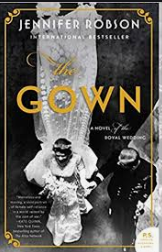 This is a fascinating account of the women who took part in making the wedding dress for Princess Elizabeth, now Queen Elizabeth ll.
It details the growing friendship of two women, (Ann and Miriam) in post-war England both from different backgrounds. They find comfort, connection and strength, growing to be dear friends.
The story also weaves in a present day character as she looks into the mystery surrounding her grandmother (Ann). After her grandmother dies, she leaves Heather a box that contains a set of embroidered flowers. There are no explanations about these flowers. And, the more Heather looks into these mysterious embroidered flowers the more curious she becomes. So, she flies to England to research, and the mystery unfurls bit by bit.
This a beautiful work of historical fiction. 4/5
Mourning has Broken: Love, loss, and reclaiming joy- by Erin Davis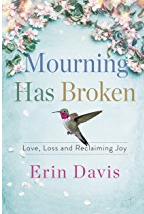 Yes, that Erin Davis, of CHFI fame. On Monday, May 11, 2015, Erin, in Jamaica on a trip with fans receives the devastating news that her daughter Lauren has died. The loss was sudden and unexpected. Lauren was newly married and had an infant son.
Her account of the catastrophic loss of her daughter, is authentic and raw.
When the book begins, her tone seems breezy, bright. But as she progresses with her account, we get a view into the depths of her cataclysmic loss. We see the gut-wrenching effects of the loss of her only child. There is no attempt to white-wash the effects of the death of a child. She doesn't offer trite words or solutions. What she offers is a cautionary tale. Davis tells us the things NOT to say or do in the face of such a terrible loss.
Towards the end of the book, however she presents several helpful resources to those suffering from loss, a way to navigate through the blackness to the beginning of light and hope. 3/5
The Night Circus – by Erin Morgenstern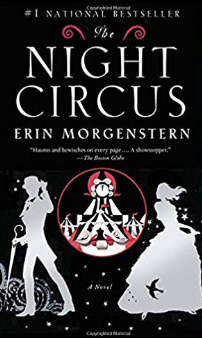 Two pompous and cruel magicians get together and propose a diabolical competition. It isn't their first, but it is epic in proportion and its result devastating.
Unbeknownst to Celia and Marco they are raised from childhood and trained to enter a competition in which only one of them will be left standing. And so begins a battle of wits, talent and imagination – a war. Inexorably drawn towards one another and unaware that they are the others opponent they fall in love. But the competition must continue. Aye, there's the rub! How can this possibly turn out well we wonder? Read it to find out.
This book is itself pure magic! Rich language, delicate, delightful and mysterious. Fantastical, with gorgeous scenes; magic and cunning woven with suspense. A feast for the imagination. Twists and turns that thrill and then horrify. What a journey. I would give it more than 5/5 if I could!
Evidence Not Seen: A Woman's Miraculous Faith in the Jungles of World War ll – by Darlene Deibler Ross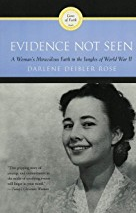 From Goodreads – about the author – "A Christian missionary in Papua New Guinea during and after World War II in what would later be the Western Highlands province. Darlene Deibler was the first American woman to enter the Baliem Valley of New Guinea, working there with her first husband Rev. Russell C. Deibler. When WWII broke out, the Deibler's were sent to separate prison camps. Russell died at Pare Pare, but Darlene survived four years in a camp for women at Kampli, where she developed beriberi."
This is a compelling, profound and moving tale of Darlene's experience as a missionary and as a prisoner of war. I was by turns, engrossed, horrified, and dumb-struck. To read of the conditions she lived in, and of the cruelty they subjected her to was terrifying. Her endurance was uplifting and inspiring. Her mentor, Dr. Robert Jaffray, tells her repeatedly; "Lassie, whatever you do, be a good soldier for Jesus Christ." And that she was!
To see her utter dependence upon Jesus, is something beautiful to behold. What a book! It is one I highly recommend. 5/5
The Case of the Missing Moonstone (The Wollstonecraft Detective Agency #1) by Jordan Stratford, Kelly Murphy (Illustrator)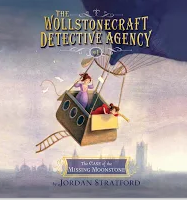 I have always taken great joy in reading children's books. I find them enlightening, delightful and often insightful! When life has you down, or you have read something particularly intense, dark or sober – children's books are the antidote. There are "dark" children's books too, but this is not one of them.
Stratford creates an alternate reality in 1826, in which Ada Lovelace (the world's first computer programmer) and Mary Shelley (author of Frankenstein) meet as girls and form a secret detective agency. What fun!
Stratford lets go of historical accuracy, there is in fact a large gap between the two girls ages – but for his purposes he shortens that gap. And then has them become fast friends. Ada is a genius, but is awkward and socially inept, Mary, is kind and astute. They band together to become an unbeatable combination and set out to solve the case of a missing heirloom. Complicating the case are false confessions and fishy suspects.
Those looking to encourage STEM in their young people will appreciate this book as the girls use math, science, and creative analytical thinking to solve crimes.
A thoroughly enjoyable read. 4/5
The Liturgy of the Ordinary: Sacred Practices in Everyday Life – by Tish Harrison Warren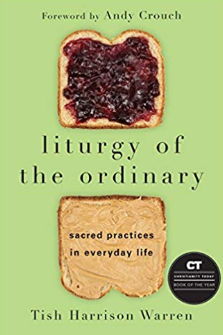 Having been raised in a traditional church, I am a latecomer to Liturgy. And it is something I have grown to love and appreciate. I love its poetry and lyrical voice.
Tish takes Liturgy to a whole other level by inviting us to see our everyday, ordinary tasks and habits as liturgy. Make them acts of worship. To invite Jesus into each moment. To offer our lives and everything about them to Him.
It is a powerful and profound look at life and liturgy. And I found it both challenging and invigorating. I highly recommend this book for a refreshing take on the way you live your life! 5/5
I am looking forward to hearing from you, what are you reading???