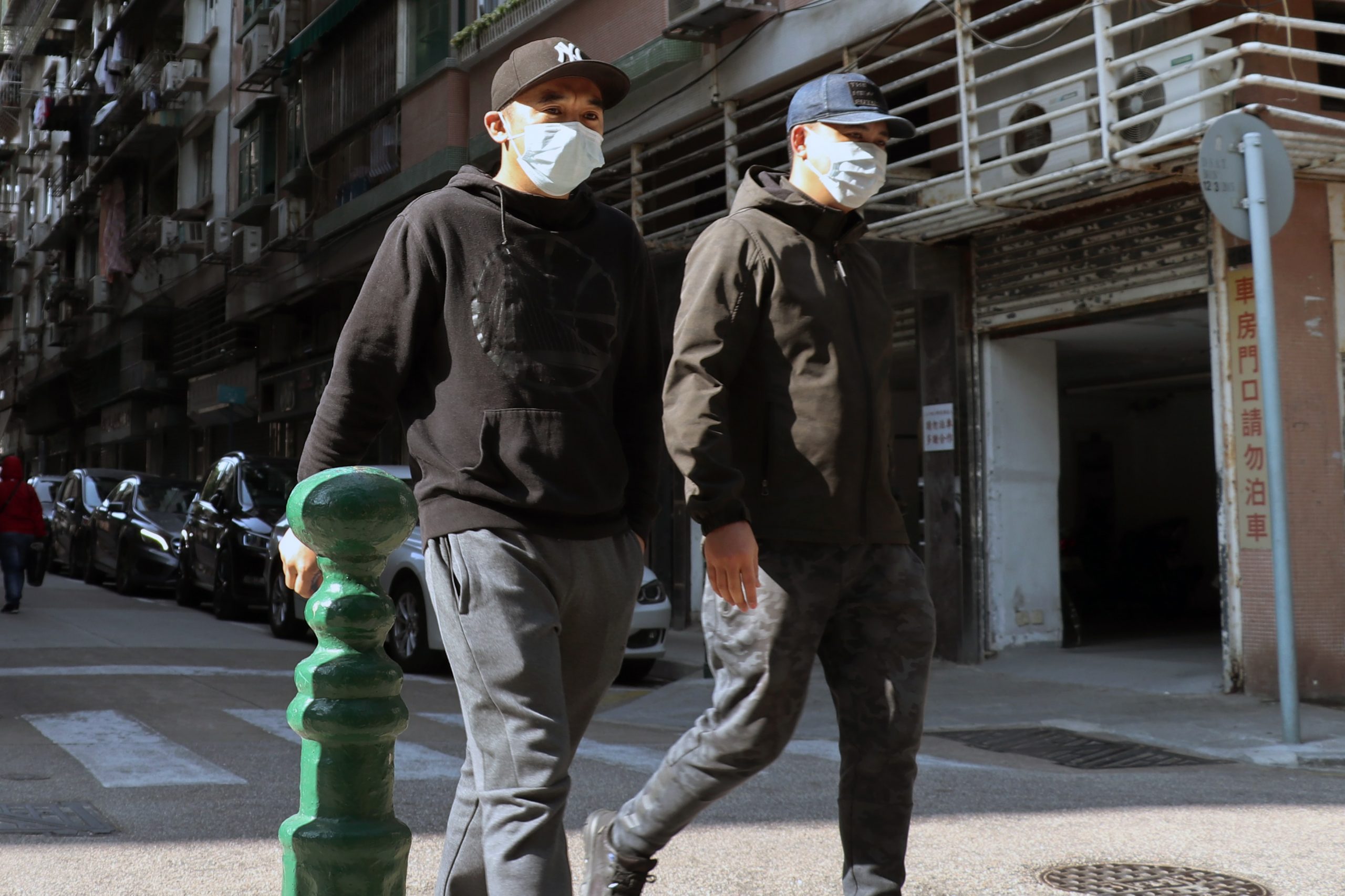 I write this late at night. I can't sleep… My mind is racing – thoughts chasing round and round as a dog chases its tail.
Crisis
Life is crazy.
I have said it before in times of crisis – sometimes it appears this world is a tilt-a-whirl ride. Now it is… And it feels like it. We're spinning faster and faster. And the illusion of control is a plate that has flung out of our hands and smashed into tiny pieces.
He knows
Sometimes I feel confident and alive. Vibrant with hope. Sure of who I am and whose I am. I know the God who decked the skies with twinkling lights and hung the moon in space – the One who calms the sea – He sees and knows. He knows… Ah; He knows…
Anxiety
Then I walk into the grocery store and see the empty shelves, and my chest tightens.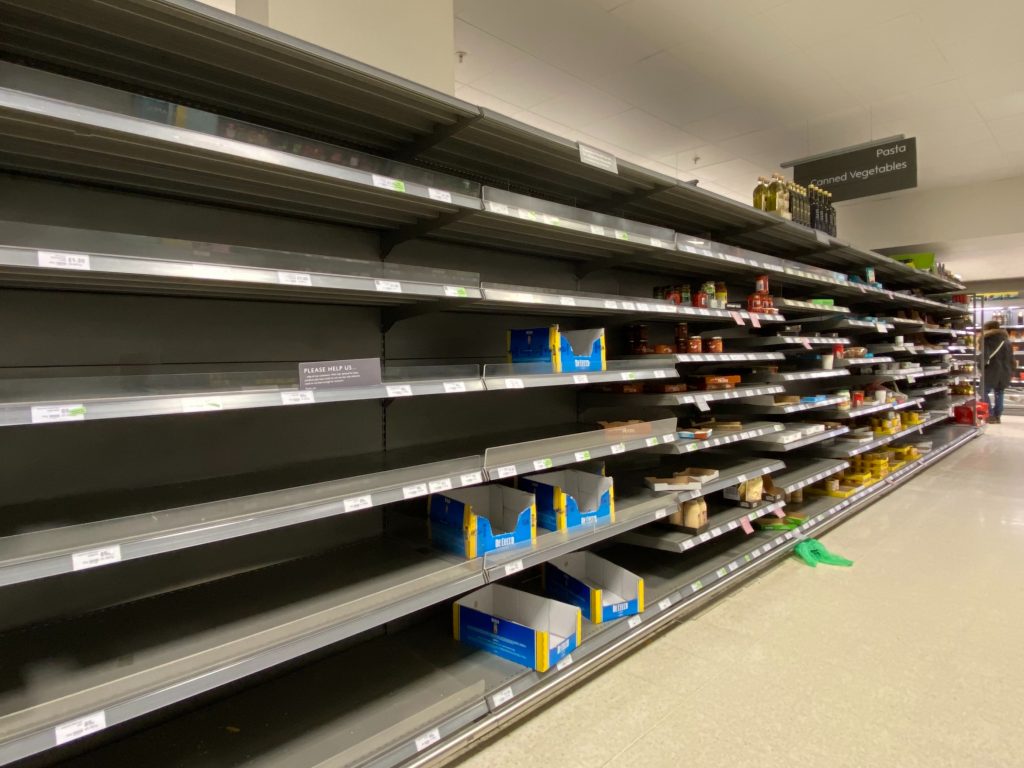 I whisper to my hubby as we walk through the store gathering a few items "this makes me feel soooo anxious."
He, my gentle, strong mate, soothes me quietly.
"Maybe we should get some more soup, or more frozen veggies?" I say.
It shocks us to see 95% of the fresh meat gone. Two packages of chicken left.
Six small rolls of paper towels are selling for $15.99!
No eggs. The flour is almost gone, too. It's surreal.
It's the land flowing with "milk and honey" cleaned out.
I find myself caught in the swirl of anxiety. Brave words I uttered earlier mock me.
Faith and fear?
The question arises. Can you be a person of faith and feel afraid?
Well, yes, yes you can.
Fear is not an indictment or a failure. It is acknowledging my finiteness. It is the initial alarm that tells me to take action.
Psychologist Nick Wignall says: "This is a scary time, full stop. Feeling afraid and worrying about the coronavirus is completely natural and even healthy to some extent given the circumstances. Our brains evolved a threat-detection system for a reason. In the long run, it won't do you any good to try and deny this. What's more, beating yourself up and getting judgmental with yourself for feeling afraid is a losing proposition.

When we engage in lots of negative self-talk about our anxiety and worries, it trains our minds to be afraid of anxiety itself. Telling yourself that you're an idiot or weak because you find yourself worrying is a great way to end up worrying more and feeling even worse.

Instead, practice a little self-compassion by validating your fears and worries. All this means is, take a moment anytime you're feeling anxious to literally remind yourself that it's understandable and completely valid that you feel afraid. Whether or not your fears are completely rational or justified, in times like these it's not surprising that your mind — who's most important job is to keep you alive — is sounding the alarm."

Nick Wignall
Letting go of fear
So, I use it as fuel. I make wise plans. I try not to let fear morph into panic or give way to catastrophizing.
I work on letting that fear go. And part of releasing fear is giving it space. I recognize it for what it is. It's to be expected, understandable. What we are facing is unprecedented (most of us have experienced nothing like this in our lifetime) – and the future is uncertain.
So the fear I am feeling is natural. I just don't want to camp there. Give fear a tent, a dwelling place, a place to put up its feet and make itself at home.
I breathe deeply. Breathe out fear, breathe in peace. I need not stay in the grip of fear – let it choke the life out of me.
Trust and frailty
And, this affirmation of our frailty as human beings:
"Fear not"
The Bible encourages us not to fear.
Scripture is replete with these words, at least 300 times, the experts tell us, we are exhorted to "fear not." 
But there is no scolding finger, angry face, or harsh tones.
He, our tender parent speaking strength, reassurance and the promise of presence.
God – our Rock and Refuge
The situation changes daily, sometimes hourly, new announcements, prohibitions, and warnings coming down from our governments.
In all the uncertainty, change and mounting instability it's good to be reminded that He does not change.
He is immutable.
Steady.
Our Rock and Refuge.
My friends, might we take our quaking hearts to Him. Make our dwelling place there – In the Rock.
I love the music of today, yet sometimes it's an old hymn that says just what we need –
A wonderful Savior is Jesus my Lord,
A wonderful Savior to me;
He hideth my soul in the cleft of the rock,
Where rivers of pleasure I see.

Refrain:

He hideth my soul in the cleft of the rock,

That shadows a dry, thirsty land;

He hideth my life in the depths of His love,

And covers me there with His hand,

And covers me there with His hand.

A wonderful Savior is Jesus my Lord,
He taketh my burden away,
He holdeth me up and I shall not be moved,
He giveth me strength as my day.

He hideth my soul in the cleft of the rock,

That shadows a dry, thirsty land;

He hideth my life in the depths of His love,

And covers me there with His hand,

And covers me there with His hand.

Frances J. Crosby
You are loved, and you are held.
And He covers you.